My popup card was made by the children when they went to deliver gifts of old blankets to the animal shelter.
This is an easy card to put together: if you are not using a cutting machine like Silhouette Cameo or Cricut, it will take a little bit longer to cut the pieces… but not a HUGE amount of time, as the pieces are big.
Here is what you need if you are going to make the card
2 colour Card stock for the card
Scrap pink cardstock
Scrap red cardstock
1 colour for cat head, and body
1 colour cardstock for tag
pen
glue.
Cut out the pieces
Download the link to my template below and print out. You can use as is and cut the images out out use the image to cut your own colour choices.
the two card bases are cut from 2 different colours. I used pink on the outside and grey on the inside
Cut the body and head of the cat out of one colour cardstock
Cut the nose out of pink cardstock and Tongue out of red cardstock
cut the tag pieces out.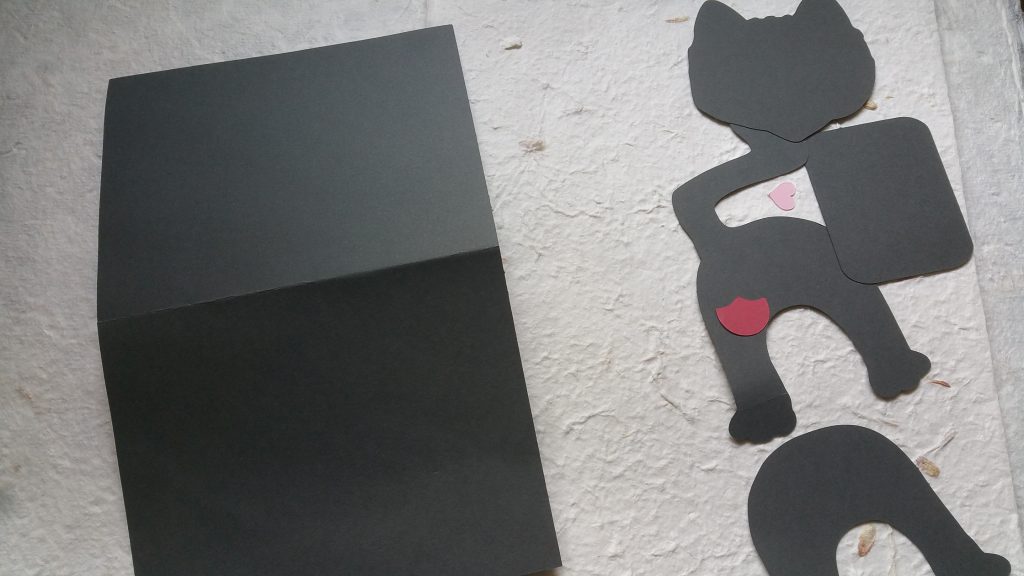 Glue it all
Use the smaller card base and glue the back of the cat with tail onto the top of the card, glue the paws down to the bottom of the card.( right close to the centre line where the card folds. Glue the middle of the cat on to the cat a little way down from the tail.
Back of cat with glue

Back of cat stuck down and body piece glued
Next add the nose and mouth to the head of the cat.
glue to the head to the front of the cat .
Glue all to the body of the cat.
head with nose and mouth.

head attached to front of body and glued to back of cat
next write your message on the blank tag provided or print the tag with the quote of kindness to animals.
I used dimensional foam tape to attache two tags and then glued to front of card.
Glue the inner card with cat inside the larger outer card
Cat with inner card (grey) attached to larger card

message written on tag.
Hope you card turns out fabulous!
Here is the link to the template to cut and use your own colours or print with my colours.