We had a children's class this past weekend and the theme was Courage. After doing a quick search online I came up with a few ideas. Feel free to download the 2 printable colouring pages and the template to make the courage badge.
First the Colouring page with a quote on Courage set inside a mandala. This I created using my Silhouette cameo software.
The second colouring page is around the concept of being a hero. When we talk about being a hero, we speak about the courage to be different, to stand up for what is just and so on.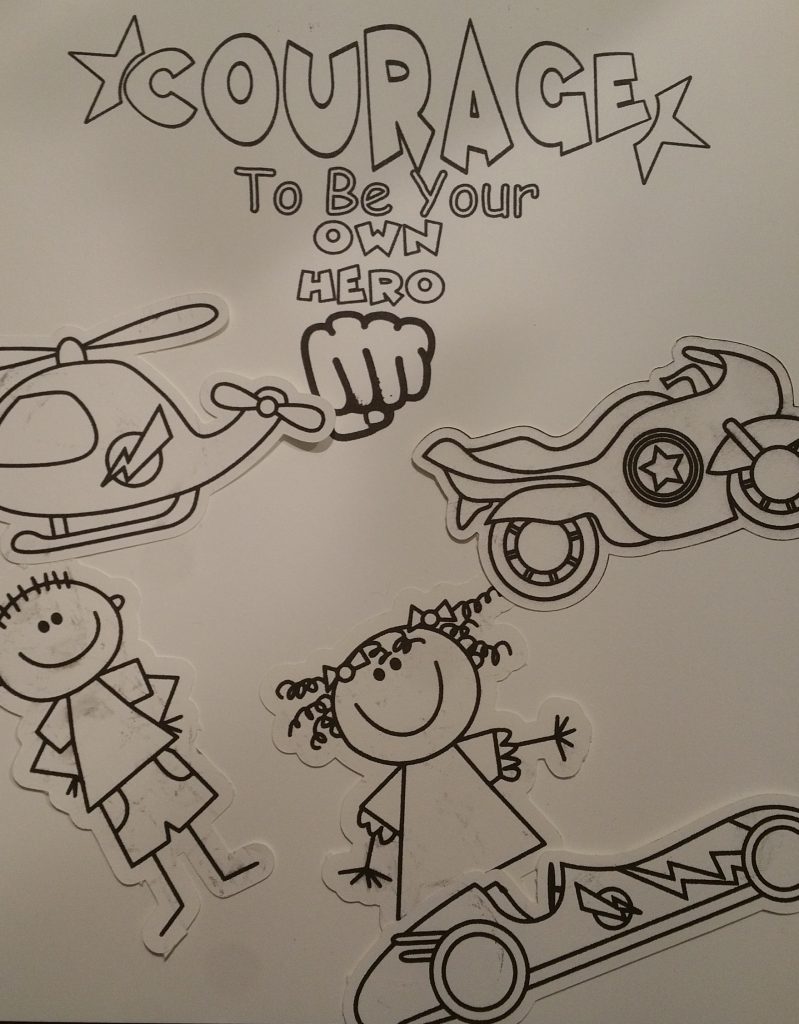 This page has figures I cut out so the kids can choose the "hero" to represent them and a "Hero mobile" of their choice.
The next activity was a big hit! Make a badge to reward courage. For this, I used red felt , a safety pin, various sparkling paper cut into a circle and star, and a tag with courage on it.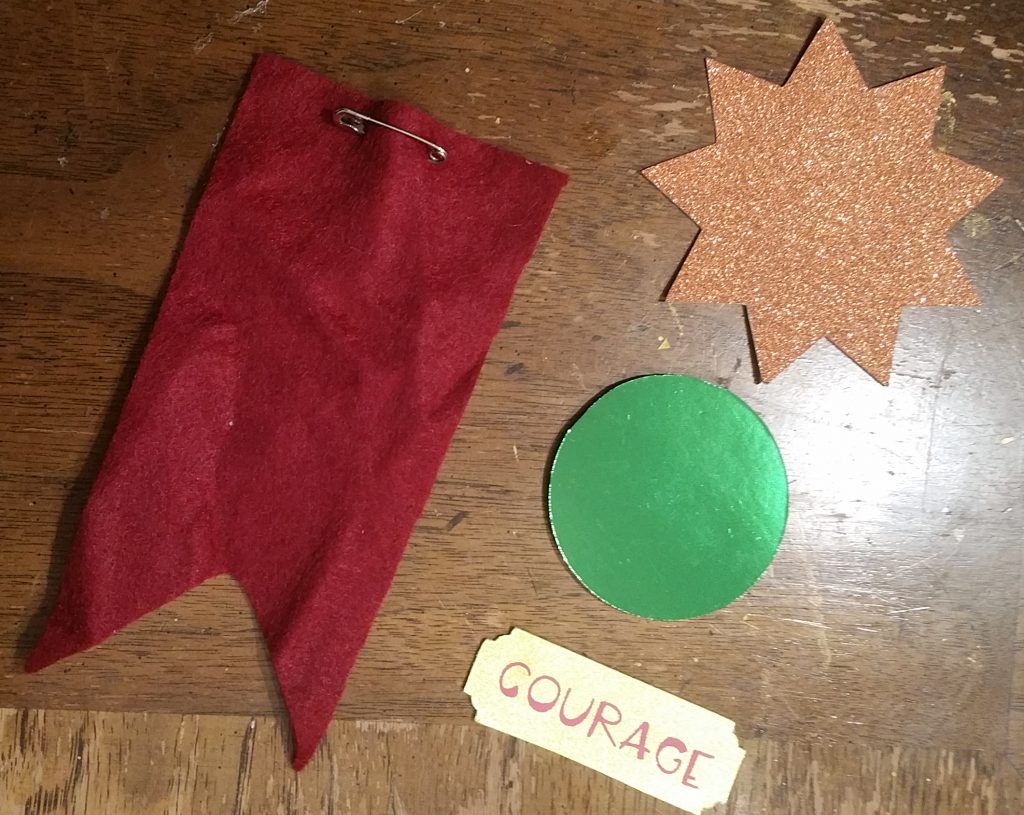 ---
Lots of free Courage crafts and activities on the teacher pay teacher site. This is another badge of courage to download and make
Superhero Mask
Download the template and decorate your mask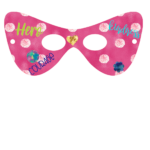 Courage Token
This one is a cute " COURAGE TOKEN" made from clay and stamped
Courage Hero Box
Download the template HERE
A Cup of Courage
Download the template cup HERE