We had a children class this past weekend and the theme was Courage. After doing a quick search online I came up with a few ideas. Feel free to download the 2 printable colouring pages and the template to make the courage badge.
First the Colouring page with a quote on Courage set inside a mandala. This I created using my Silhouette cameo software .
The second colouring page is around the concept of being a hero. When we talk about being a hero, we speak about the courage to be different, to stand up for what is just and so on.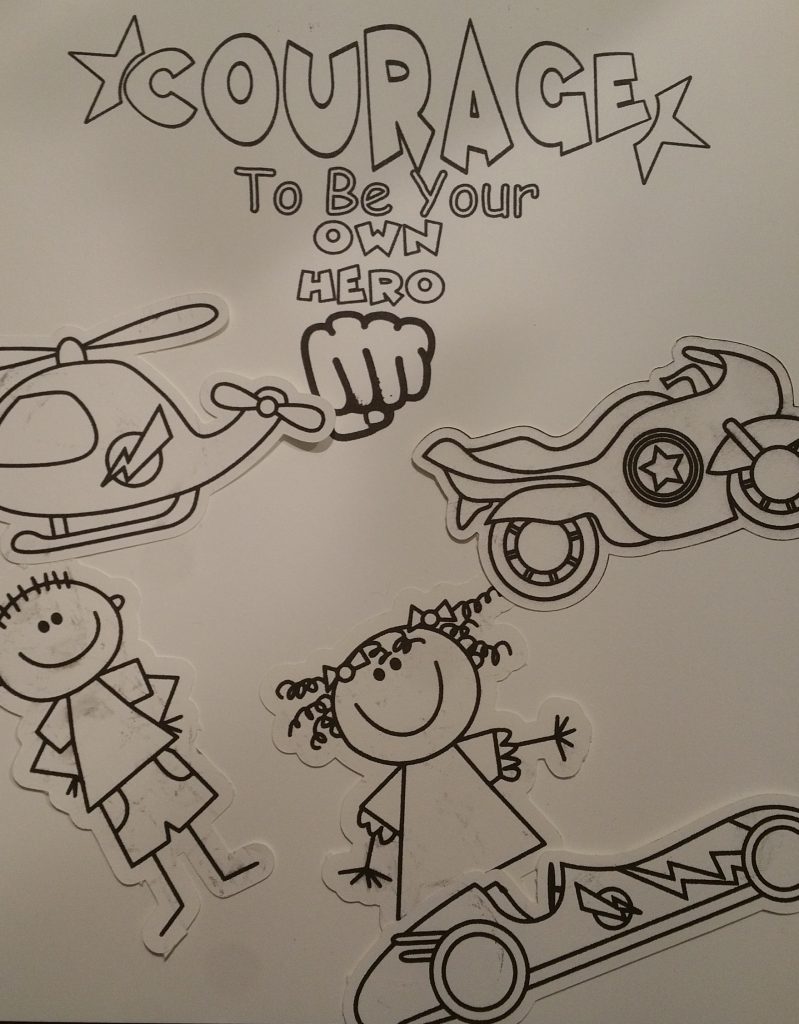 This page has figures I cut out so the kids can choose the "hero" to represent them, and a "Heromobile" of their choice.
The last activity and by far the favorite was to make badge to reward courage. For this I used red felt , a safety pin, various sparkling paper cut into a circle and star, and a tag with courage on it.
For the colouring pages and badge see below and please Subscribe.
[wpforms id="1223″ title="false" description="false"]
---