Easy to assemble brag book template is just a small part of what this beautiful wedding brag book is all about! These pages are super flexible and adapts to different page sizes. In this case an 8 inch x 8 inch page.
Past Template pages
My halloween brag book was 6.5 by 8.5 and used the same pages. I took the template brag book page and resided to 8×8. Super easy to do.
Super Easy to Assemble
Once the temple file is downloaded,
The pages can be cut out using a Silhouette or Cricut machine.
OR Print the file and use it to trace out and cut your pages
All you need is double sided tape or glue and decorative paper to mat the pages.
Add Photos and any other embellishments you have.
This brag book is a beautiful gift for any occasion, let them add their own cherished photos and memories.
Subscribe and request the page you want for free.
[wpforms id="1223″ title="false" description="false"]
Flexible Brag Book Page 3 Side 1
This page 3 is starting to get interactive . For side 1 of page 3 the first page you see is one with a pocket.
Use the template pocket and customize
I used the template pocket file and welded the love birds to personalize it for a wedding album look and feel. The image of the love birds came from a wedding card I purchased on Silhouette Design Store : LOVE BIRDS LAYER CARD by Daniela Angelova.
The flexibility of using these files is that you can add one pocket, 2 pockets or just leave it empty for a large photo.
With the template pockets, you can weld any object or words to create a theme for your occasion. Below is one of the basic template pockets with the word "LOVE" and a heart welded on to it.
So the first page has the pocket with the birds, it opens to the left and on the backside is another pocket with "LOVE" as seen above.
Attached to this page is another page that has a pull put accordion page.
Accordion pull out standing up. I welded the love birds, the word "LOVE" and the heart onto the top of the three different accordion page
Brag Book Page 3 Side 2
This side has an impressive double trifold. The view below is sideways and when opened it will go from top to bottom of the album.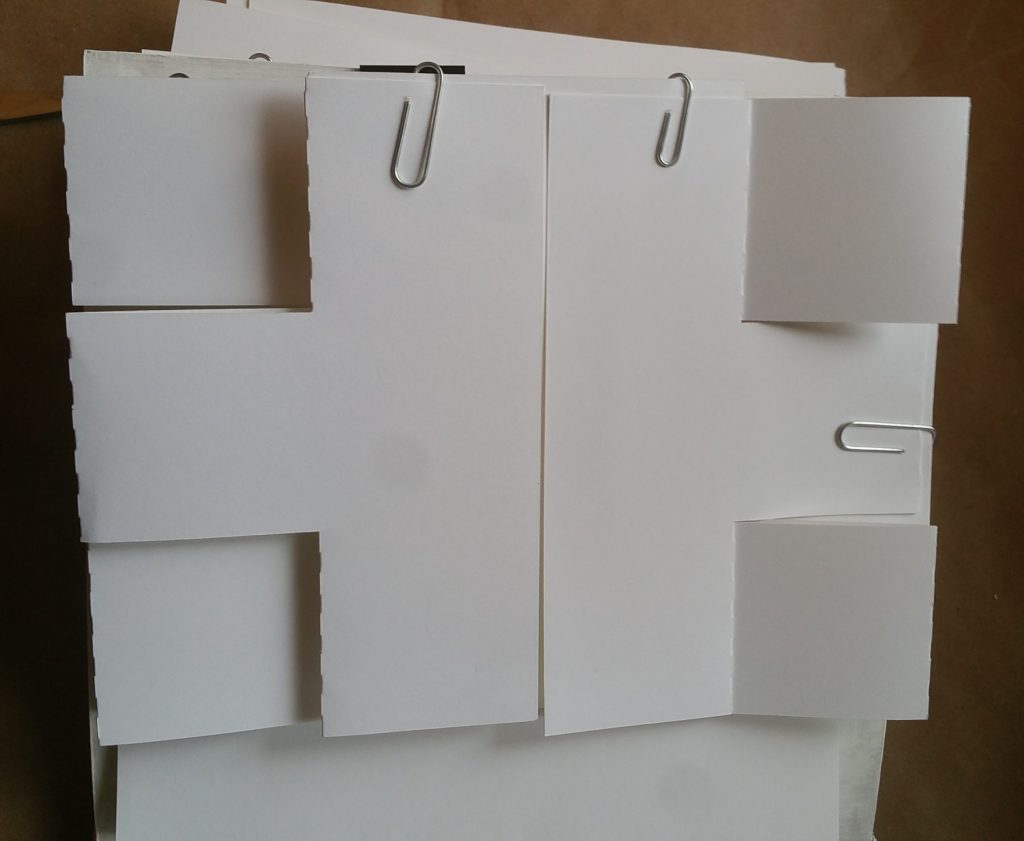 This trifold is very impressive!
The double trifold page when closed, flips to the right and the 2 page spread has a pocket on the page to the left and a page with 4 panels to the right. The 4 panels open to a large base for a large photo.